Putin signs the decree: Russia considers NATO and the US as the main threats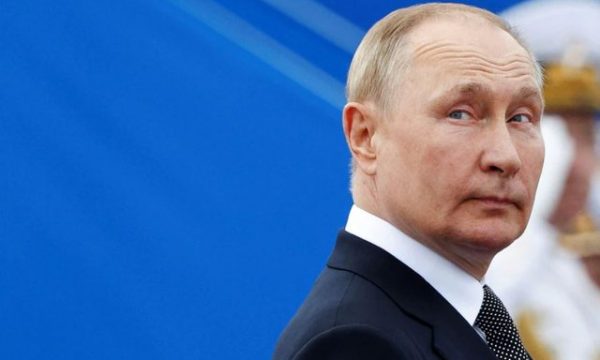 Russian President Vladimir Putin has signed a decree to update the maritime doctrine that outlines the country's maritime borders and considers NATO and the United States as Russia's main threats.
The decree, which was signed on July 31 on Navy Day, comes into effect immediately.
The doctrine mentions the activities and possible growth of the NATO military alliance, the alleged desire of the US to dominate the seas and the assumptions that it wants to have claims on the territory of Russia. In the doctrine, a number of foreign countries are also mentioned as a threat to Russia's security.
It is also said that Moscow intends to increase the potential of the naval fleet. The doctrine also emphasizes the strategic importance of recent Russian efforts to develop the 5,600-kilometer Northern Sea Route, which would allow cargo ships and other large vessels to travel along Russia's Arctic coast in the Bering Strait.
Speaking on the occasion of Navy Day, Putin said that this doctrine states that the Arctic, Black, Okhotsk and Bering Seas, as well as the Baltic and Kuril Straits, are areas of national interest.
He said the Russian Navy's ability to respond to threats immediately is key to protecting Russia's sovereignty and freedoms. Putin added that the naval, land, air and submarine forces are on high alert and "continually improving".
The Russian president promised large-scale shipbuilding and investment in marine scientific research programs.
Russian naval doctrine was originally adopted in 2001. This document was updated in the summer of 2015, following Russia's illegal annexation of the Ukrainian peninsula of Crimea./REL