Petkovic gathers the representatives of the Serbian List in Raške, the meeting is held behind closed doors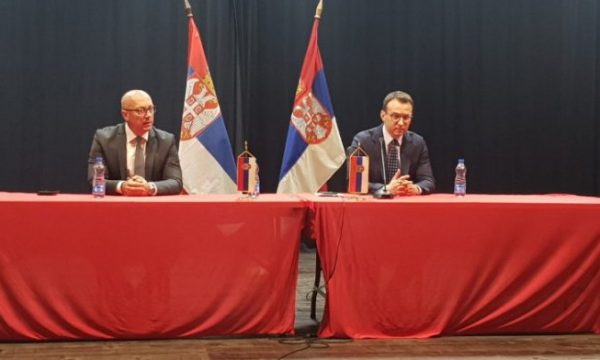 The meeting of the director of the so-called Office for Kosovo in the Government of Serbia, Petar Petkovic, with the representatives of the Kosovo Serbs has started in Raska. This meeting is being held just a few hours before the start of the reciprocity measures, where citizens with Serbian identity cards will be handed a document upon entry and exit from the country
A few hours before the start of the reciprocity measures with documents, the director of the so-called Office for Kosovo in the Government of Serbia, Petar Petkovic, started the meeting with the representatives of the Kosovo Serbs in Rashka.
In this meeting, the chairman of the Serbian List and the Minister for Communities and Return of Kosovo, Goran Rakic, as well as the vice-chairmen of the Serbian List, Igor Simic and Dalibor Jevtiq, will participate, writes Kosovo Online.
The meeting is closed to the public, and the media is only allowed to take pictures from the start of the meeting.
Otherwise, the decision, which provides for the replacement of license plates in the official license plates of the Republic of Kosovo, will enter into force on Monday, August 1st.
Citizens with identity cards of Serbia will be handed a document upon entry and exit from the country, similar to what happens to citizens of Kosovo when they enter the territory of Serbia.