Hovenier speaks after the meeting: Implementation of reciprocity to be postponed for 30 days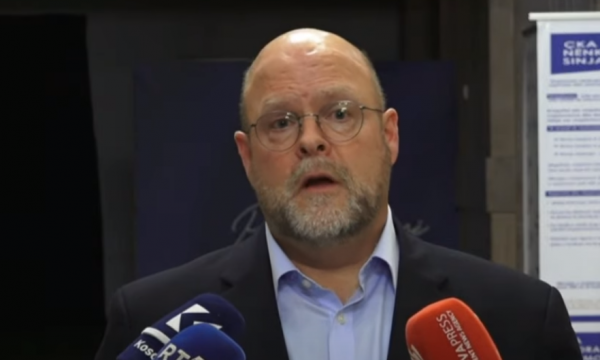 The US Ambassador to Kosovo, Jeff Hovenier, has said that the US request is to postpone for 30 days the implementation of document reciprocity with Serbia. He said that they did not ask that these decisions be reviewed, but only that they be postponed so that there is more clarity.
He also condemned the actions of Serbian groups in the north of Kosovo.