Dortmund the attacking thing in Italy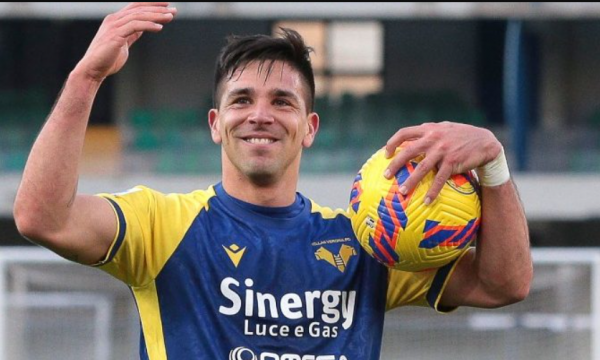 Borussia Dortmund are close to finalizing a deal for Napoli target Giovanni Simeone, Italian media reported today
The Argentinian forward was expected to move from Hellas Verona to the Diego Armando Stadium at the same time as Andrea Petagna moved to Monza.
However, according to Marca, a Dortmund delegation flew to Italy on Thursday and are hoping to finalize a deal for Simeone.
The German side are in need of a new signing in attack as their new signing Sebastien Haller has entered chemotherapy after being diagnosed with a malignant tumor after surgery.
Haller was transferred at the beginning of the summer as a replacement for Erling Haaland, who moved to Manchester City.
Napoli were believed to be close to completing a deal for Simeone but the report claims Juventus are second in the race to Dortmund to sign the former Fiorentina striker.
The Whites are in the market for a new striker as they struggle to agree a deal with Atletico Madrid's Alvaro Morata. /Express newspaper/