Butrint Imeri organizes a free concert in Pristina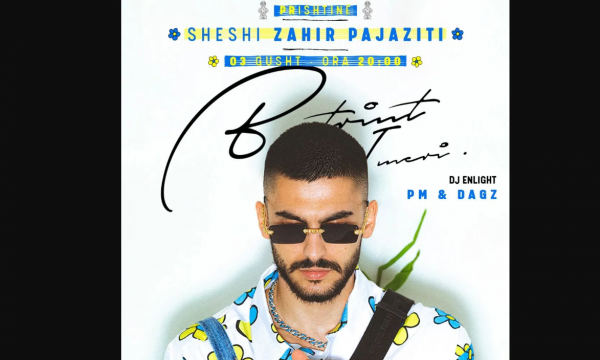 The singer Butrint Imeri has thought of doing a big concert for his fans in Pristina
In an announcement he made on InstaStory, the singer wrote that on Wednesday, August 3, a big concert of his is expected to be held in Zahir Pajaziti Square.
Despite being very busy with various concert dates during the summer, Butrinti has thought of doing this for free.
"Dear friends and good people, I and my management have decided to organize a FREE concert in ZAHIR PAJAZITI square in PRISTINA, on Wednesday (03 AUGUST), at 20:00. I invite you all to have a great summer night!", he wrote.
Otherwise, the singer has been very busy this year, both with music projects and concerts. /Express newspaper/