Xavi sends a clear message to Pique about the Barcelona selections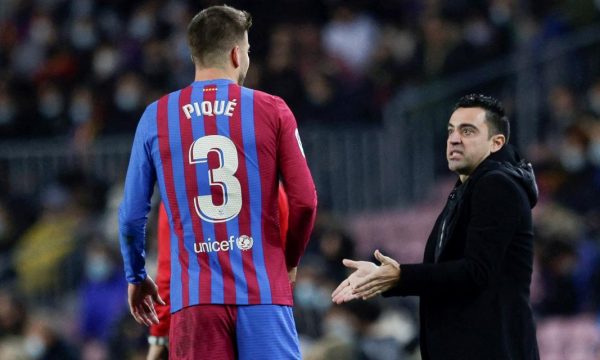 A revolution is happening in Barcelona. The club has so far signed five players and all have a chance to earn a place in the starting line-up for the new season.
However, there are not many departures from the "Camp Nou" and this is being seen as something that could cause problems for coach Xavi about the composition of the lineup, reports Rhewal.
Gerard Pique has also been mentioned by the Spanish media as one of the footballers who will be affected by the Barça revolution.
The 35-year-old has been an ever-present in Barcelona's defense since he won his place in 2009, 13 years ago. Last season he was once again among Barcelona's best defenders.
Now with Ronald Araujo, Andreas Christensen, Eric Garcia and Jules Kounde competing, it remains to be seen whether Pique can retain his place in the team.
Coach Xavi was asked about this before the friendly with New York Red Bulls.
"Like everyone else, everyone starts from scratch, everyone will compete for a position. The one who performs better will play more," he said.
"The more solutions I have as a coach, the better. We are making a great team, the club is making a big effort to be competitive and we have to show that. My objective is to return Barcelona to the top of the world," Xavi declared. /Express newspaper/