The benefits of olive oil with lemon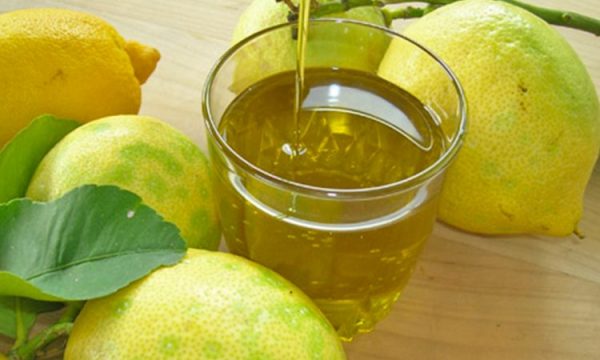 For many years people have used the natural remedy with olive oil and lemon for the benefit of health and body.
This cure that is consumed sober in the morning is a very good alternative to have optimal health.
Just squeeze a lemon and mix it with a tablespoon of olive oil and drink it regularly.
Health benefits of olive oil and lemon cure
Detoxification of the body
The mixture between olive oil and lemon is ideal for cleaning the whole body.
This juice should be consumed before eating breakfast to work perfectly.
Protection for the heart
Olive oil is rich in fatty acids that reactivate internal circulation, eliminating bad cholesterol.
Olive oil removes inflammation and supplies the body with vitamins.
Against cholesterol
Olive oil with lemon is a natural remedy to lower high blood cholesterol levels.
Problems with rheumatism
The secret of the success of this cure against rheumatism lies in its anti-inflammatory properties.
If you drink this remedy regularly on an empty stomach you will experience less joint pain.
It is not for nothing that this cure is known as the golden liquid.
Against constipation
Olive oil has a laxative effect, especially when consumed on an empty stomach. This natural remedy solves the problem of constipation.
For liver health
When the body is filled with toxins due to bad nutrition, olive oil with lemon juice comes to the rescue.
Intoxication of the organism significantly affects the health and function of the liver, according to the data of AgroWeb.org.
Consuming lemon juice and olive oil regularly will improve liver health.
Problems with digestion
Lemon juice with olive oil is recommended for digestive problems, stomach acidity and others.
This juice has a calming effect on stomach problems, especially when consumed sober. Read also:
Skin, hair and nails
Olive oil with lemon juice is an ideal remedy for people who have brittle nails, acne and skin pH disorders.
This juice is rich in antioxidants that fight signs of aging, wrinkles and blemishes on the skin.
Olive oil and lemon juice are also recommended to treat dandruff in the hair, massaging it before washing.