The 7-year-old jumps into the 6-meter-deep pool and saves the 3-year-old from drowning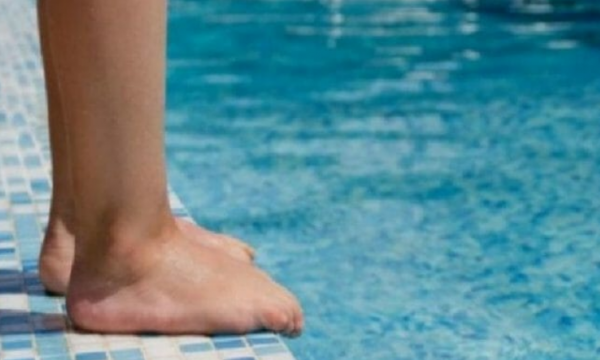 A seven-year-old boy has become a "hero" after jumping into a 6-meter-deep pool to save a three-year-old from drowning.
Massiah Browne, of Sacramento, California, was swimming with his family at their apartment complex when he noticed the toddler, who was a stranger to him, lying with his mouth and eyes open at the bottom of the pool. He quickly dove into the water and pulled the baby out, miraculously saving his life.
In an interview with Good Morning America, Massiah, who took swimming lessons from a young age, spoke about the heroic moment.
He said: "I was playing in the pool and then I saw a boy at the bottom of the pool and I went to pick him up."
The second-grader was in the pool with his nine-year-old relative Savannah at the time of the incident.
Massiah's mother, Tiara Delvalle, quickly rushed to the pool from her nearby apartment after other relatives who were with the children notified her of the incident.
Massiah recalled seeing the toddler with his mouth and eyes open before diving into the six-foot-deep pool and pulling him out of the water. Savannah then came to the rescue and helped pull the three-year-old boy onto the pool deck before alerting the adults, who called the police.
Before the doctors arrived, bystanders offered help to the unconscious boy. When first responders arrived at the scene, they found the boy gasping for breath and transported him to a local hospital, reports Klankosova.tv.