Sanctions on Russians who interfered in the US election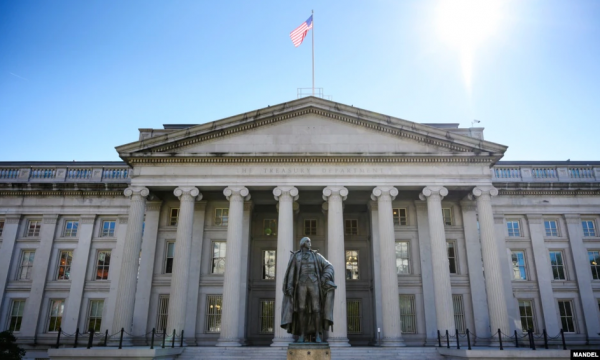 The United States has imposed sanctions on two Russian citizens and four Russian entities in connection with US allegations of Russian interference in US elections and Russia's efforts to influence other countries, including Ukraine.
"The individuals and entities sanctioned today played various roles in Russia's efforts to manipulate and destabilize the United States and its allies and partners, including Ukraine," the US Treasury Department said on July 29 in a statement.
The sanctions were imposed pursuant to a US executive order related to interference in foreign elections and malicious cyber activity, the statement said.
The sanctioned persons are Natalya Valeryevna Burlinova and Aleksandr Viktorovich Ionov, both from Moscow.
One of the four sanctioned entities is the Moscow-based Anti-Globalization Movement of Russia.
Sanctions imposed by the US Treasury freeze any assets that designated individuals and entities have in the United States.