"Kurti is keeping 600 million euros in the bank, he shouldn't have more than 370 million"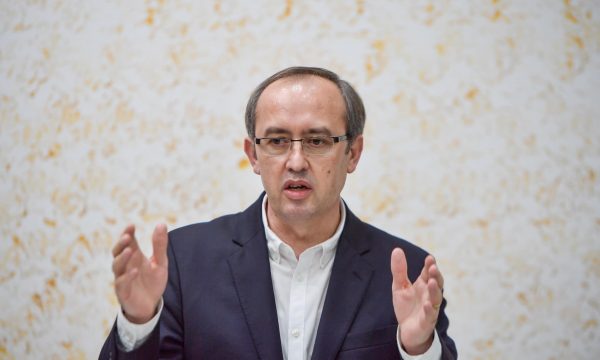 The former prime minister, Avdullah Hoti, has again criticized the Kurti Government's approach to the management of the country's economy at a time when inflation is increasing, saying that it is not taking any measures against this issue.
He has repeated the LDK's proposal for temporary removal of the excise tax, which according to him, would make the price of oil around 1.25 euros per liter.
"The government's management of the inflation situation has been catastrophic, no measures have been taken, except for the very symbolic aid of 100 euros for certain groups of the population, no other measures have been taken, measures have been taken that unconstitutional as it is illegal, like limiting the price of oil… It is very incomprehensible when, while we are talking, the government's bank balance is almost 600 million euros, about 600 million euros that are in the government's bank account. In the optimal situation, there should be around 370 million euros in the government's bank balance, no more, keeping all these funds in the government's bank account means a decrease in the purchasing power of the citizens," said Hoti to Kosova Press.