The "clash" with the opposition from America, Kurti clarified at the airport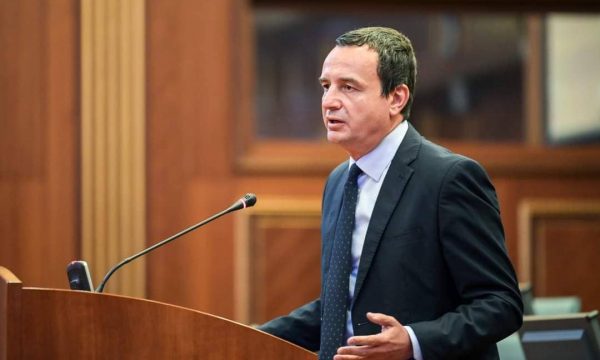 As soon as Prime Minister Albin Kurti returned to Kosovo, he took care to clarify his statement about the opposition that he made while he was in the American Congress. He said there that he is saddened that he will not be able to be part of the session of the Assembly of Kosovo where the agreement with the MCC was approved and that he has lost the "rare" opportunity of support from the opposition.
"From our absence there, I am sure that they will too [opozita] they will be sad", said Kurti.
But, at the conference at the airport, Kurti said that he was honest in his statement as he was worried about participating in that session, Rhewal reports.
"On Thursday, I was worried that I was not at the plenary session of the Assembly of the Republic, where with 89 votes for, none against, and no abstentions, the signing of the agreement with the USA where we receive over 200 million was ratified. What I wanted to say is that, in general, the Government and the opposition do not share the same positions, but when it comes to the question of Kosovo's progress, US aid, we are together. Therefore, I certainly missed that Thursday's togetherness in the plenary session, but I believe that we also missed it in the session, since Wednesday was really a historic date for economic development in general, not only for the economic sector in our country." .
Kurti said that he is optimistic that there will still be such cases "for the good of Kosovo".
"I hope that this concern will not last long because we will have occasions in the future to have the opportunity to have such votes for the good of the country and the general interest for the good of Kosovo. Do not forget that the financial support of the USA can be said to follow the quality of democracy in our country. The more we fight corruption, the greater will be the support of the USA for our country".
In this context, Kurti said that Kosovo should be in order with democracy, law and order to receive even more funds from the USA.
"No one wants to give money in a place where it is seen that it is being stolen."