How the tragic accident in Podujevë came about, the traffic expert shares his doubts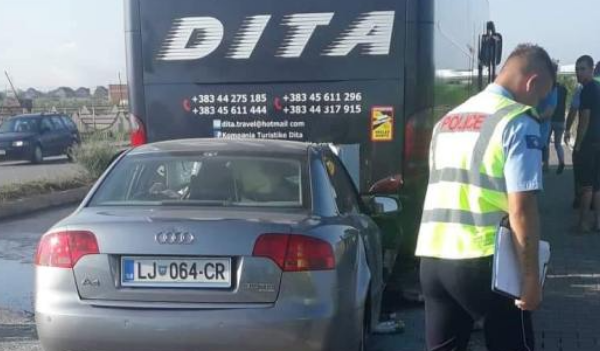 The traffic expert, Nol Deda, has spoken about the causes that could have led to the accident between a car and a bus on the Pristina-Podujevo highway, where a man and a woman, who were coming from exile, died, while two their children are continuing medical treatment.
Deda raised suspicions that "potholes" may have been the cause of the accident.
"On the road where it is unfinished, there are what we call "potholes", which are not noticed at all at night, and the passage of the vehicle on the basis of them disturbs the driver of the vehicle mentally, even he loses his direction, and the driver of the vehicle no longer has the reaction time for the braking system", he said.
"These are complex cases at night, they are not like during the day, there are additional elements that must be dealt with."
Further, the traffic expert raised the concern that in the months of June, July and August, the most accidents occur, this time when the emigrants learn from Kosovo.
Lack of signaling was also cited as a factor.
"Besides the lack of signaling, there is also the lack of their synchronization, horizontal and vertical signaling. We also have deformed signaling, when a sign is corroded, then de-facto it does not give the right message".
Deda also indicated that there were cases when the parties involved in the accident sued the Ministry of Infrastructure in court, when the accidents ended in fatality due to the lack of signage.
"Those responsible from the Directorate of Roads, of the Ministry of Transport, have been sentenced to probation," he said.
Deda said that if the bus had been moving at the time it was hit from behind by the car, the consequences would have been less.
"If both the bus and the vehicle were in motion, if they were in motion and were hit from behind, then the arming of the forces is much smaller," he said in Klan Kosova.