Haziri: Kurti and Osmani after 6 trips to the USA met the Secretary, they cannot reach the President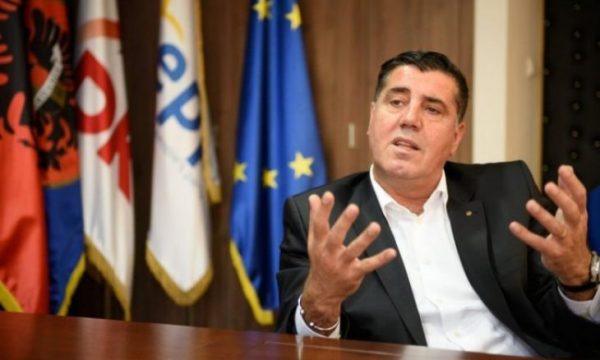 The Vice President of the Democratic League of Kosovo, Lutfi Haziri, spoke about the visit of President Vjosa Osmani and Prime Minister Albin Kurti to the United States of America and their visit with the American Secretary of State, Antony Blinken.
Haziri said that Kurti and Osmani managed to meet Secretary Blinken only after six visits, Express reports.
"Yes, if we do them together, it is on the sixth visit that they arrived to meet the Secretary of State. The President has been three times and the Prime Minister twice in Washington for specific invitations, unless they told me that the MCC is the source of the invitations for the visits that have been carried out and it has happened. It is a great truth that America and this administration have a special and unconditional relationship with the people of Kosovo, while they do not have this relationship with politicians. It does not punish the people of Kosovo because of politicians and policies", Haziri stated in a press conference.
He attacked Prime Minister Kurti, saying that during the LDK government, visits were made at the level of the president, and that, according to him, Kurti will never reach them.
"I said of course that visits happen. Compared to the previous administration, when there was LDK, we had meetings at the level of the presidents, we went to the President in the meeting. When the PDK came, the level of meetings was after the vice president. It was Mr. Biden at that time, while the VV lowered the level of meetings with the Secretary of State. This is a big difference. The LDK always, traditionally in leadership, always has meetings with the president. The last one was Fatmir Sejdiu, while the PDK reached the highest level with Vice President Biden, while Vetëvendosje the Secretary of State, which is a very high level, represents the White House, the Administration and conveyed the greetings of the president to the delegation. But, this pushed their level and representation to the highest possible level. There is no administration, the Government in Kosovo that can break relations with the USA, because they have a relationship with the people of Kosovo", said Haziri.
The vice president of the LDK said that this visit for this party has the meaning of the January letter that Blinken had sent to Kurt.
"The second good thing is that this visit took place, but the visit has for us the meaning of the January letter. The visit did not go beyond the January letter that Secretary Blinken repeated and confirmed President Biden's request that Kosovo should use creativity and pragmatism in the dialogue, leading to a binding legal agreement for the parties with mutual recognition. It took someone 1 and a half years to make me understand that you can't go beyond the request letter and you can't go on a political excursion to open a door for me in America. You can go with your party to friends' and cousins' weddings and to nostalgic visits that people have for America, but to the decision makers, you need a big reason to come in," said Haziri./Rhewal