The flames consume Dropulli, the mayor: The pastures and a stable have been burned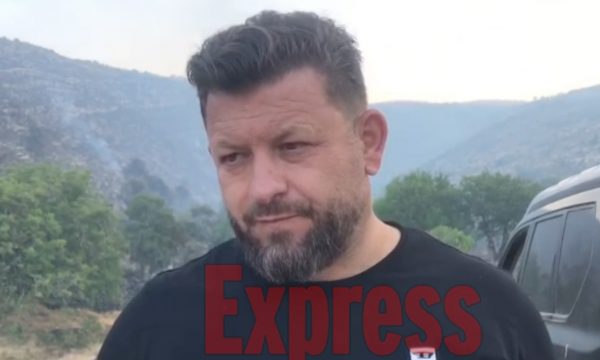 Today, Dropulli is engulfed in flames, thus spreading to several of its villages.
Currently, the fire does not threaten the residences. The village is located near the Gjirokastër-Kakive axis. The mountainous terrain does not allow the entry of firefighting vehicles.
The Mayor of Dropulli, Dhimitraq Toli has informed about the situation in which the area is currently located.
In a statement to the media, he said that the fire spread to all the villages at once and the wind made it impossible for the firefighters to intervene to normalize the situation.
"The situation has not been calm, the fire has spread to all the villages at once and the wind has made it impossible for the forces to intervene and put out the fire. We have taken all measures. I have a special thank you for the municipality of Gjirokastra, for the fire brigade, for the municipality of Memaliaj. The civil emergency forces have all been by our side and supported us in this difficult situation"said Toli.
The mayor of Dropulli has indicated that the fire was very close to the houses, while adding that there is still no balance for the damages, but it is known that the pastures and a stable without cattle were burned. Furthermore, he called for those responsible for the situation to be brought before the law, while expressing his support for the police and the fire department.
"The fire was in the village of Lugar, two meters close to a house. We saved a house there and as you can see opposite, the fire was meters close to the houses. We have been dealing with this since the morning, we have done what was possible. We still don't have a balance sheet, but the pastures and a barn in the village of Goricë have been burned. The area is huge and I still can't say how many have been burned. I wish that responsibility for this situation goes before the law as soon as possible. Both the police and the fire department will have our support in this situation because it is a situation where the houses will burn."it is.
Toil also thanked the Greek state, which sent two planes to help put out the fires.
"I want to thank the residents who came out on their own and helped put out the fires. I would like to thank the Greek government for allowing us two interventions from the air. It was a great help because the fire was 13 meters high, no one could get close"he concluded.