Blinken, Kurtit e Osmani: Tell us what we can help you more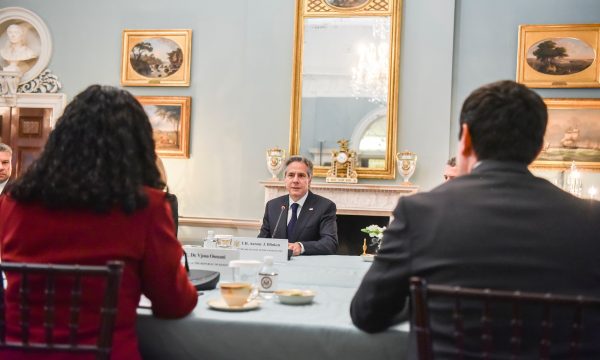 The President of Kosovo Vjosa Osmani has revealed fragments of the conversation she had with the US Secretary of State, Antony Blinken, in Washington and about his willingness to continue helping Kosovo.
Osmani said that she and Prime Minister Kurti were asked by Blinken what they can do more.
"We have been asked by Secretary Blinken how we can help even more and we have discussed some of the possibilities for which the discussions between Kosovo and the USA will continue", said Osmani, who emphasized that the strengthening of Kosovo's international position becomes together with the USA.
"It was reconfirmed that Kosovo has no greater friend than the USA and that its intention to become part of the Euro-Atlantic has the full support of the Biden Administration, with which we have worked very closely and will continue. I am convinced of the new successes of our two countries"./Rhewal/