Bekë Berisha continues the debate with Hysen Durmishi: Here is the original version of the contracts signed by you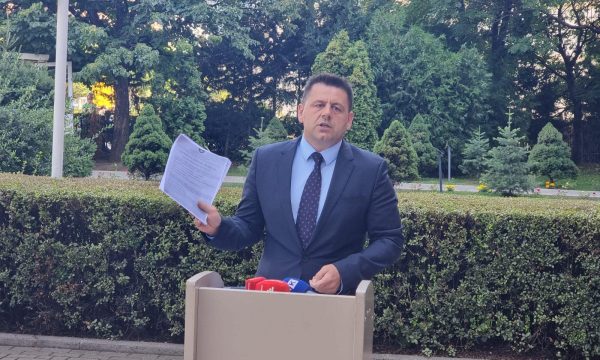 The deputy of AAK, Bekë Berisha, appeared in a conference in front of journalists yesterday, with some documents in hand which he said are contracts signed by officials of the Ministry of Infrastructure led by Liburn Aliu.
"It is about 4 framework contracts for summer and winter maintenance which were signed by the former official of this ministry Nexhat Krasniqi and the deputy minister Hysen Durmishi, where according to deputy Berisha they were signed after Krasniqi was dismissed as head of the procurement office in this ministry . How is it possible for the dismissed official to sign contracts worth hundreds of thousands of euros, while he was dismissed", said Berisha yesterday.
The Deputy Minister Hysen Durmishi responded to these statements, who called the documents presented by Berisha "any letter", denying that he signed the contract.
"Someone had given letters to Bekë Berisha and this wretch didn't even know how to read them. I have not signed four contracts worth about 400 thousand euros, Bekë Berisha, because by law the deputy The minister does not sign contracts under the value of 500 thousand euros. Those four contracts that you are mentioning have a value of 12 million euros. We had planned 16.5 million euros for highway maintenance and managed to sign contracts for only 12 million euros. That should be the news actually. There is no more stealing Beka. You have stolen a lot from Bekë Berisha", was Berisha's answer.
Even today, through a post on Facebook, Berisha distributed some documents, saying that they are the original version.
"Hysen Durmishi, this is the original version", wrote Berisha.