An audio recording of prosecutor Vilma Ruskovska is published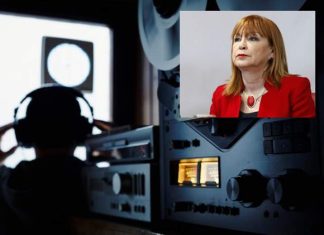 In the audio-recording, several muffled voices can be heard and it is suspected that they are talking to the prosecutor Ruskovska. At the beginning of the conversation, which lasts 1.19 minutes, the evaluation of the judiciary is discussed. It is commented that someone from the Special Prosecutor's Office has been raised because of the Empire case.
The stranger asks how it is possible that even after six months it is not known what is the essence of the crime in the Empire case. Below is the transcript of the conversation:
– Unknown person: You are a prosecutor, is it possible that we will not know what the case is for 6 months? Nobody knows.
– Prosecutor: No. You can.
– Unknown person: How can you?
– Prosecutor: You can. I kept it for two months and forgot about it. I forgot, I just forgot. I didn't forget it on purpose. Vladimir Atanasovski, I put him in custody and forgot about him for two months.
– Unknown person: He is the head of the DSK.
– Ruskovska: I put him in custody and forgot about him.
The video was published on the Twitter account with the title "Justice for all in Macedonia".
Otherwise, the former director of the DSK, Vladimir Atanasovski, was convicted for the events of April 27. Previously, his detention was extended several times.