17 ships are waiting to depart, Zelensky goes to Odesa to get the grain out of the country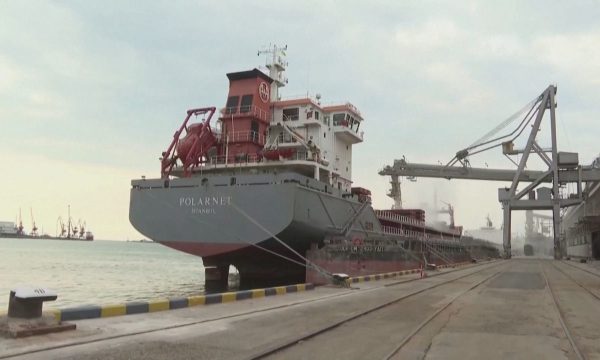 Amid the bombing and fighting, Ukrainian President Volodymyr Zelensky defied the Russian military by traveling from Kiev to Odesa. He undertook this visit with the sole purpose of "giving his blessing" for the return of exports. Together with the ambassadors of the G7 countries, Zelensky inspected the port of Odesa on the Black Sea, from where several foreign ships filled with wheat and other products will depart.
"It is important for us to remain the guarantor of global food security. While someone blocks the Black Sea and takes lives in other countries, we enable people to survive", was the message of the Ukrainian president.
So, the Ministry of Infrastructure announced that in the port of Odesa there are 17 ships filled and ready to export Ukrainian wheat. The first shipments are expected to be made this weekend, thanks to the agreements reached with the mediation of Turkey and the United Nations, which will serve to guarantee 3 security corridors in the Black Sea./A2CNN