Top US Narcotics Officer Goes to Office in Sweden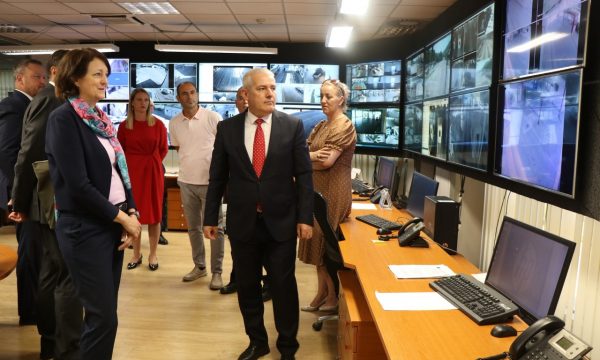 The Assistant Secretary of the USA in the International Bureau of Narcotics and Law Enforcement Affairs, Lisa Johnson, who stayed for several days in Kosovo, today met the Minister of Internal Affairs Xelal Svecla in his office.
According to the press release from the MIA, Minister Sveçla highlighted the "excellent cooperation between Kosovo Institutions, in particular the MIA and its agencies with the USA, which through programs supported by INL, ICITAP and others, are continuing to support important processes, which are helping to rule law and order in the Republic of Kosovo"
It is further said that Sveçla has mentioned Kosoba's commitment to the "uncompromising fight against crime and corruption, with special emphasis on the fight against drug trafficking, human trafficking and arms trafficking, etc."
According to the Ministry of Internal Affairs, Johnson congratulated Kosovo for its achievements so far, while emphasizing that the Ministry of Internal Affairs is an important partner, and for this reason, he estimated that the cooperation for the strengthening and implementation of the law will continue.
"The two sides agreed to intensify cooperation in the fight against crime and other negative phenomena to contribute not only to the security of the country but also to regional stability," the communique states.