This is the reason why England's "Community Shield" match is not held at Wembley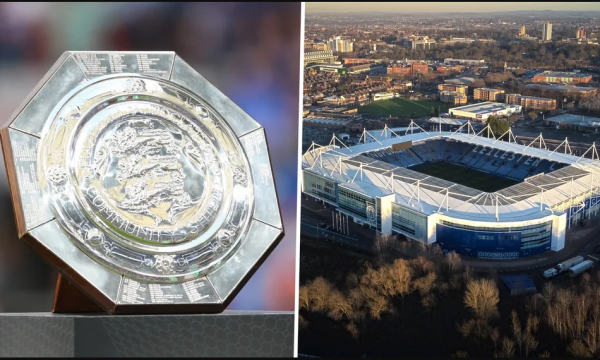 Unlike the tradition of English football, when the curtain for the new season begins with the "Community Shield" at Wembley, this year, i.e. in 2022, this match will not take place in this stadium
In fact, the match, which always features Premier League champions Manchester City and FA Cup winners Liverpool, will this year be played at the King Power Stadium, home of Leicester City.
This will be the first time in 10 years that the Super Cup of England will not take place in the "Home of Football". On other occasions, the match was played at Villa Park in Birmingham but due to the fact that Wembley was at the time being used for the 2012 Olympics.
But why won't this match be played at Wembley this year?
The Community Shield has moved from Wembley to the King Power Stadium because the big London stadium is being used for this year's Euro 2022 women's team final between Germany and England.
This match will be played at 18:00 on Sunday 31 August. As the European Championship final does not conflict with the schedule of the Community Shield, which is played 24 hours earlier, on Saturday 30 July.
It is still unclear why Leicester Stadium was chosen as a replacement, as it is a relatively modern stadium with meaningful capacity and lies in the center of England. Perhaps it is the fact that Leicester won the Community Shield in 2021 and because of this the decision has been made to move this match to Leicester, but the FA has not confirmed this.
King Power Stadium has a capacity of 32,261 and was built in 2002, making it the 20th largest stadium in England. This means it is much smaller than Wembley which has a capacity of 90,000 spectators. /Express newspaper/