The star with Benfica will meet in Lisbon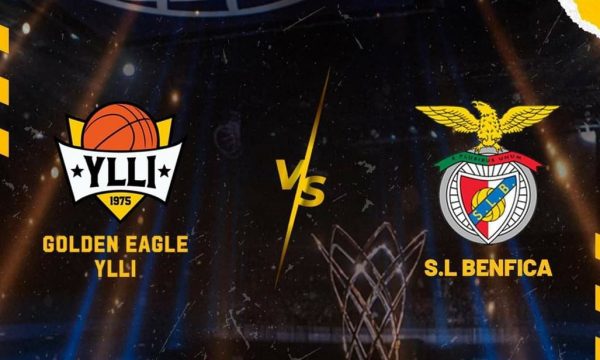 After the draw, the host countries for the Champions League basketball qualifiers have been determined.
The champion of Kosovo, Golden Eagle Ylli will play in Portugal, namely Lisbon, where they will face Benfica, which is local. The quarter-final matches will take place on September 21, two days later (September 23) the semi-finals and the final on September 25.
The winner of the match Golden Eagle Ylli-Benfica will face the Cypriot team, Keravnos. While the winner of the semi-final Ylli/Benfica – Keravnos will play in the qualifying final with the winner of the semi-final Budivelnyk/Norrkoping – Bamberg.
The four teams from this stage will join the 28 teams to form the 32 teams that will compete in the new edition of this competition.
This is the first time that Golden Eagle Ylli participates in international competitions, while Therandas are twice consecutive champions of Kosovo, and once they have won the Unique League, as well as the Nationwide Super Cup. /Express newspaper/