The driver of the bus into which the car of the Sopaj family collided is arrested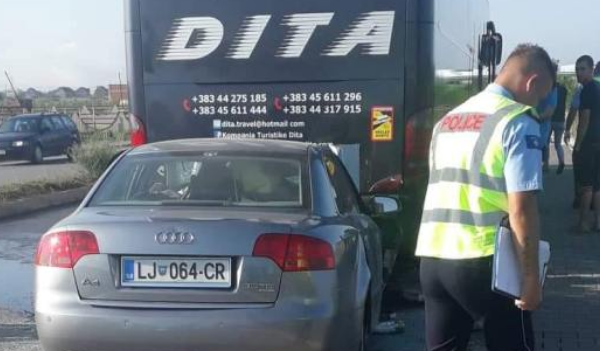 A serious traffic accident occurred in the early hours of the morning in Podujevë, where Shemsedin Sopaj, aged 36, and his 35-year-old wife, whose identity has not yet been released, died, and their two children aged 4 and 5 received serious injuries.
In addition to the car, a bus was also involved in this accident, the driver of which was arrested.
This was announced by the spokesperson of the Basic Prosecutor's Office in Prishtina, Laureta Ulaj.
She said the suspect has been detained for 48 hours.
"We inform you that after undertaking investigative actions by the State Prosecutor in full coordination with the police, today, by order of the prosecutor, a suspected person, the bus driver, was detained for 48 hours", Ulaj told Express .