The chief imam of Podujeva responds to those who say that weddings and the sea are haram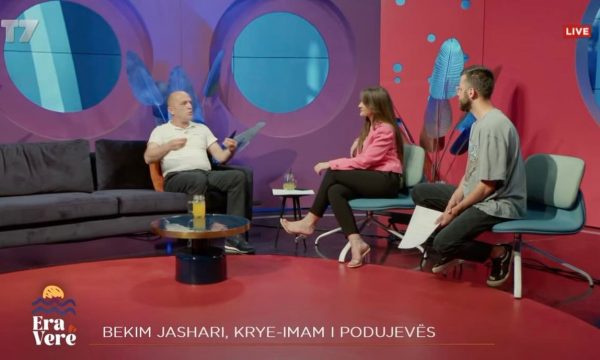 Invited to the summer show on T7, "Era Verë", the chief imam of the municipality of Podujeva, Bekim Jashari, discussed various topics.
One of them is the topic of weddings and going on vacation at sea.
Since in this period of the year the organization of weddings is greater, the chief imam indicates that it is haram to go to such parties.
"I take part in weddings, because I believe that when there is a beautiful song, I can join the singer", said the chief imam from Podujeva.
He also commented on vacations at sea, as a topic usually discussed by his colleagues.
"It is a personal matter, if I go to the sea with my daughter and my wife, it is not your matter," said the chief imam. For more, watch the video below.