Surroi also seeks Erdogan's support to become Secretary of the RCC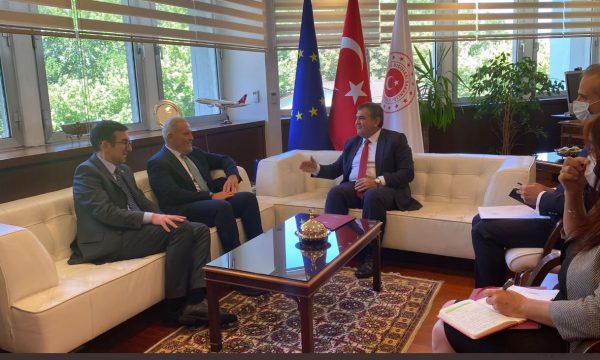 The Deputy Foreign Minister of Turkey, Faruk Kaymakcı, has received for a meeting Veton Surroi from Kosovo, who is aiming to become Secretary General of the Council for Regional Cooperation (RCC).
Kaymakci, through an announcement, said that he heard Surroi's vision for this organization.
Thankful to @frkkymkc for a wonderful opportunity to discuss our region as a peace project of integration, development and European certitude in times of geopolitical intensity. https://t.co/y33OU4IiHV

— VetonSurroi (@VSurroi) July 29, 2022
"I heard the vision of Veton Surroi, Kosovo's candidate for General Secretary of the RCC. I emphasized Turkey's support for a RCC that promotes cooperation in Southeast Europe and the importance of EU processes for Southeast Europe," wrote the Turkish deputy minister, Rhewal reports.
On the other hand, Surroi thanked Kaymakci for the opportunity to discuss.
"Thankful for the wonderful opportunity to discuss our region as a peaceful project for European integration, development and security at a time of geopolitical developments," wrote Surroi. /Express newspaper