"Some things never change"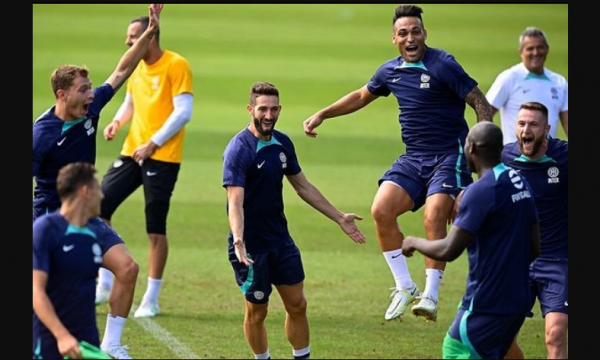 Romelu Lukaku has continued to make the most of his return to Inter by joking with his teammates and denying that anyone has put the ball between his legs
"Some things never change!" he wrote on Instagram.
The striker was keen to return to the San Siro on loan after his €113m move to Chelsea and has repeatedly stressed that there is a family atmosphere at Inter.
He confirmed this even today with a post on Instagram during a training session, where he was in the middle and forced to block the passes, but he got fired after Roberto Gagliardini made a ball insertion between his legs.
This was very similar to an incident that happened earlier during an Inter training session, which prompted Lukaku to comment on the photo saying "some things never change". /Express newspaper/
do you get deja vu?pic.twitter.com/FJWqDNjq05 https://t.co/z2aF1CzBLV

– Giova🥛 (@ giovaafcim7) July 29, 2022