German magazine: The beaches of Ksamil, like those in Bora Bora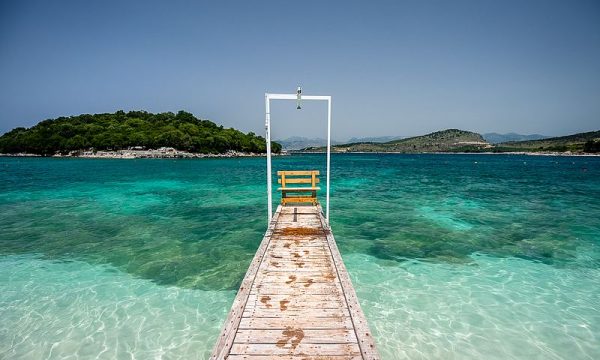 Here you will find white sand and turquoise water, shops and restaurants, with very cheap prices and yet good quality.
When we think of beach vacations, we usually think of classic Mediterranean destinations or exotic islands. But there are also wonderful sandy beaches in "the most unexpected" places, reports albinfo.ch. Is it time to reconsider the geographical priorities when choosing a place for vacation?
Why not go to Ksamil, Albania? It is proposed by the specialized portal for tourism, Travelnews.
The coastal resort of Ksamil is just four kilometers from the Greek island of Corfu, about 15 kilometers south of the Albanian city of Saranda. The seaside resort, popular with locals, is located on a peninsula that sparkles with beautiful beaches. Ksamil Beach itself is located directly in the city and can be easily reached from various hotels.
Here you will find white sand and turquoise water as well as a lot of infrastructure with shops and restaurants, at very cheap prices and yet of good quality, reports albinfo.ch. Within walking distance of Ksamil Beach is the slightly less built-up but even smaller Bora Bora Beach, which lives up to its prominent name (the popular resort island of Bora Bora in French Polynesia).
The water is clean and fresh as it deepens relatively quickly. In the Ksamil region you can also practice water sports. This is also a good reason to discover Albania as a holiday destination.