"Doctors are deciding who lives and who dies," the health worker addresses Kurt with concern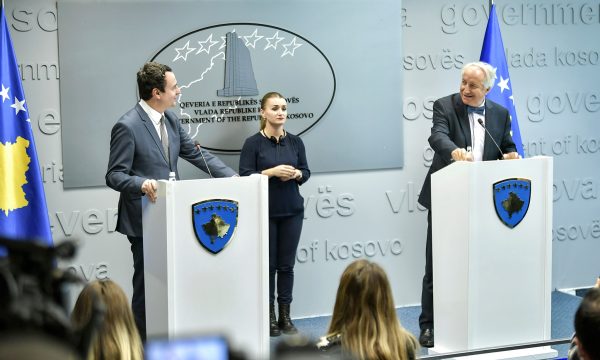 The health worker in Kosovo, Merita Brovina, through a post on Facebook, said that the medical staff is being forced to choose who can live and who can't.
"In conditions of war or emergencies of extreme medical nature, medical personnel are obliged to do God's work to select who can live and who cannot. Medical personnel learn this form of triage of legitimate action in the subject Combat Surgery", the health worker wrote.
Brovina addressed Prime Minister Kurti and the Minister of Health, Rifat Latifi. She "informed" those who today "were not lucky enough to be selected among those who have the right to continue living".
"Dear Prime Minister and honorable Minister of Health. I inform you that today we at the Oncology clinic were not lucky enough to be selected among those who have the right to continue living. Who and how made the selection that under normal conditions belongs only to God, I believe that you should commit yourself to understand and analyze it", wrote Brovina.
She complained about the lack of a medication called "Pembrolizuamb". She said that nearly 80 ampoules of this medication should have arrived today, but only 10 arrived.
"Pembrolizumab is one of the medicinal drugs for cancer patients which cannot be bought in the local market or anywhere in the region. Of the 80 ampoules that should be supplied to the Oncology clinic, they have planned and contracted today after a week's delay, only ten have come to the clinic", she wrote.
Brovina pointed out that 70 'other breaths' were not lucky enough to be supplied with Pembrolizumab.
"Among those 80 patients who are waiting to receive the medicine, ten have been selected who, in the roughest attempts to survive, have understood informally that the medicine is coming today, so they occupied the doors of the clinic before the medicine arrived at the clinic. We The 70s who realized it late and ran to get the medicine were not lucky. 10 and 70 make 80, but they are not numbers, they are lives, of people of this country who breathe, that today someone in this institution called QKUK has done God's work by selecting them: you can continue to live and you can't! The probability of having the chance to live a little longer today was 1:8. We didn't have that luck and with us 70 more breaths!", she concluded.