Djukanović threatens Abazović: The government will fall if he signs the agreement for the Church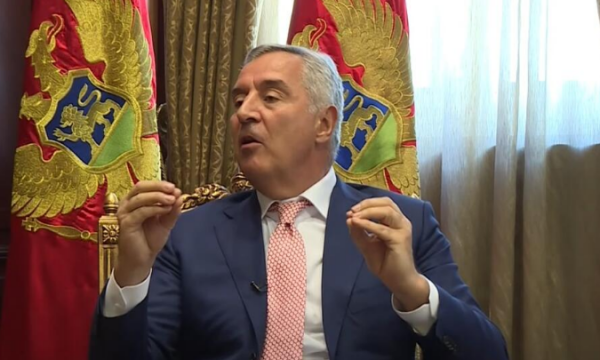 The President of Montenegro has warned the Prime Minister of the country, Dritan Abazović, that his minority government may be overthrown if he signs the Basic Agreement with the Serbian Orthodox Church.
Djukanovic, speaking about the text of the agreement, said that it contains parts that "falsify the history of Montenegro", reports Rhewal.
He has said that the agreement would be acceptable for signature if there were no interpretations of history.
President Djukanović has said that he will initiate the overthrow of the Abazović Government this Sunday, if the agreement is implemented.
He spoke in an interview for N1, where he stated that the warnings about signing such an agreement did not come as a surprise to him.
"Mr. Abazović suddenly decided to reformulate the priorities of the government's agenda, so that instead of fulfilling chapters 23 and 24 of the negotiations, he prioritized the signing of contracts on matters of common interest to the Government of Montenegro and the Church Serbian. He decided not to accept a more comprehensive process before the government makes a decision… Everything that has been done in that plan has been done very clumsily," Djukanovic said. /Express newspaper