Berisha mocks Rama and Balla: They stayed hugging each other to compensate for abandoning the administration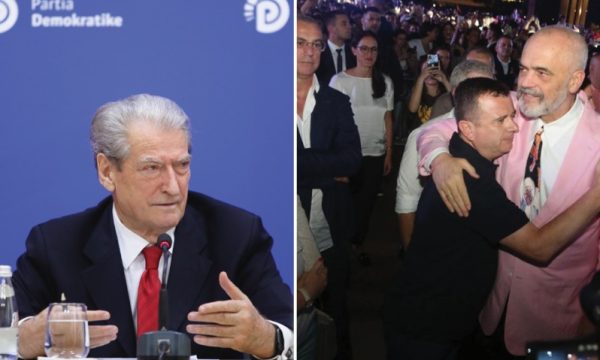 Former Prime Minister Sali Berisha has ironized Taulant Balla's embrace with Prime Minister Edi Rama yesterday evening at the concert in Skënderbej Square for the 100th anniversary of the establishment of diplomatic relations between Albania and the USA as well as for the opening of negotiations with the EU. Berisha said that he feels grateful for those hundreds of salaried employees, who abandoned and turned it into an almost funeral concert.
"Allow me to thank the hundreds of salary workers who walked out and turned it into a near-funeral concert, where they were left hugging each other and trying to make up for the massive abandonment by the administration."said Berisha.
/Rhewal