What's going on with Instagram?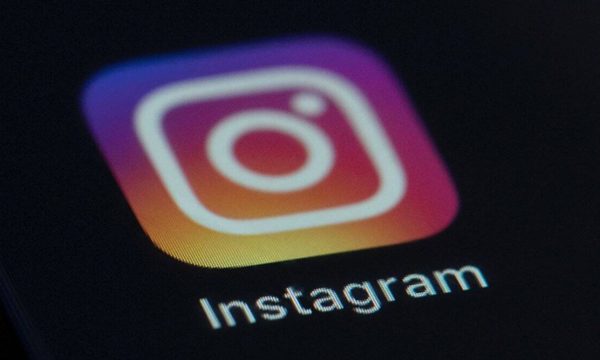 Has Instagram looked different to you lately? You're probably seeing a lot more videos than pictures, and a lot more posts from people you don't know than people you follow.
The transformation of Instagram is something that is happening all the time. The social network has made a controversial decision and, according to its boss, Adam Mosseri, it is not going to be changed in the near future.
Through a video, Mosser has addressed the "concerns" of the users of the platform, which is owned by the giant Meta Platforms, part of which is also the social network Facebook.
"I'm hearing a lot of concerns about photos and our focus on videos. Now, I want to be clear: we will continue to support the photos – they are part of our heritage…", he initially expressed.
"However, I have to be honest: I believe that Instagram will become, in time, more [platformë] for video", said Mosseri.
Instagram is prioritizing videos (known as "Reels") at a time when rival short-form video platform TikTok is seeing a steady decline in activity on the older social network.
TikTok, owned by Chinese company ByteDance, is the most downloaded app in the world, according to Bloomberg news agency. As of 2020, in the United States and around the world, people have spent more time on TikTok than on Instagram or Facebook.
TikTok's audience is also younger than that of other social platforms. The average age of TikTok users around the world is 18 to 24 years old. According to data from research company Statista, 31 percent of global Instagram users are between 24 and 34 years old. Meanwhile, a survey conducted in 2020 by the investment banking company, Piper Sandler, has shown that TikTok has overtaken Instagram as the most popular social network of teenagers.
In his video, the head of Instagram said that the dominance of videos over photos would happen whether or not Instagram changed anything, as sharing trends show that videos are the type of content that is being shared the most.
However, many viewers of Mosser's video message disagreed.
"Honestly, the app has become horrible to use. Content reach and user engagement have dropped and all I'm seeing are ads at the top of the app as well as Reels. I understand the need to be competitive… but not at the expense of destroying what you do best," answered Sam Stryker, who is part of the editorial department of the social network Twitter.
Meanwhile, journalist Stefan Etienne has complained about filling Instagram with Reels. He has said that "everyone from journalists and content creators to CEOs and celebrities" is against the change. Instagram has become "now the app to advertise everything, not for friends and people I think are interesting".
Mosseri said the app will feature suggested videos and people in an effort to help users "discover new and interesting things." It has responded to complaints, saying users can remove recommendations they don't like, or suspend recommendations for up to a month. However, Instagram's boss has said that recommendations are the "most effective" way to connect creators with larger audiences.
He also explained that the displayed content may fill the entire screen for some users and that this is a new feature that is being tested and fixed.
As of midday Thursday, a petition created on the platform Change.org, which calls for "Making Instagram Instagram again," has collected over 200,000 signatures.
"There's no need for some things to be overly complicated, we just want to see when our friends post, the beauty of Instagram was that it was instant," wrote petition creator Tati Bruening. "In the early days of the app, we were all living in the present, seeing our best moments in real time."
Among Instagram's biggest users, with hundreds of millions of followers, Kim Kardashian and Kylie Jenner both shared the petition's call.
"Stop trying to be TikTok, I just want to see cute pictures of my friends," the post they shared said.
That fulfilling the desire of users is impossible is perhaps best explained by the latest revenue report of Meta, of which Instagram is a part.
Meta has posted its first-ever quarterly revenue decline as the global recession and pressure from competition weigh on its digital advertising profits.
Shares of the California-based company also fell 3.4 percent after it said it expects revenue of $26 billion to $28.5 billion in the third quarter. Analysts had expected 30.52 billion, according to data from research firm Refinitiv.
Overall revenue, which is made up almost entirely of advertising revenue, fell 1 percent to $28.8 billion in the second quarter of the year from $29.1 billion in the same period last year.
The results shed light on Meta's business challenges as it competes for users' time with TikTok, and makes changes to minimize losses.
Meta has said that Reels, the short videos that the California giant is increasingly putting in front of users to compete with TikTok, are now bringing in more than $1 billion a year.
"They are obviously being affected by everything," said Kim Forrest of investment firm Bokeh Capital Partners. "Meta has a problem because she's following TikTok, and if the Kardashians are talking about how they don't like Instagram… Meta should really pay attention."
About 15 percent of the content displayed on Facebook and Instagram is recommended by artificial intelligence, and this percentage will double by the end of 2023, said Meta CEO Mark Zuckerberg./REL