Turkey provokes with fighter jets, how will Athens react?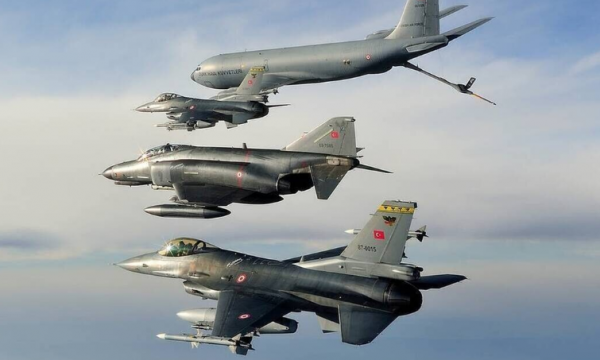 Turkish aircraft have committed 39 violations of national airspace and 9 violations of air traffic rules in the Athens FIR.
Of the Turkish aircraft that flew over the North-East, Central and South-East Aegean, 10 were F-16 fighters, 2 ATR-72 naval cooperation, 1 unmanned UAV and one helicopter.
All 8 violations were made by UAVs and 31 by ATR-72.
As GEETHA reports, Turkish planes have been identified and intercepted according to international rules, according to standard practice.
Meanwhile, Greek Prime Minister Kyriakos Mitsotakis warned Turkish President Erdogan not to engage in "neo-Ottoman fantasy".
In an interview with CNN, Mitsotakis said that Greece will do everything to protect its sovereignty, while adding that a conflict in Southeast Europe is the last thing the continent needs after the war in Ukraine.
He also "advised" Erdogan to deal with Turkey's declining economy. /abcnews.al