Tuchel poses with new Brazilian girlfriend, days after divorce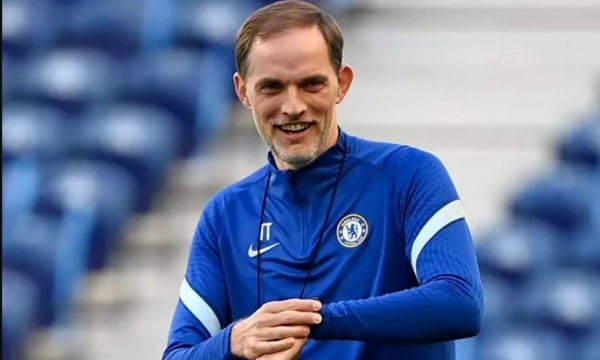 His divorce from his ex-wife became official a few days ago
Days after finalizing his divorce from Sissi, his wife of 13 years, Thomas Tuchel seems to have found his happiness after starting a relationship with 35-year-old Brazilian named Natalie Max.
The Chelsea manager was spotted enjoying a boat trip in Sardinian waters with his new girlfriend.
According to photos taken by BackGrid and according to The Sun, the 45-year-old German and Natalie Max make several gestures of love showing their feelings and were seen kissing several times.
"They looked hand in hand and were really happy," some tourists told The Sun newspaper.
"They are very much in love. On one occasion, Natalia caressed his neck with her hand and then gave him a passionate kiss. They were seen swimming and having fun at the beach, having lunch at the hotel and taking a private boat to Caprera Island."
The couple enjoyed the beautiful sunset on board the ship and then rested in the private villas of the area."
What condition is Natalie Max, Thomas Tuchel's new girlfriend?
Natalie Max is a mother of two children and currently lives in London.
According to the website 'Yummy Mummy UK', she describes herself as "a fun-loving mum" and a "true inspiration".
Thomas Tuchel and new girlfriend Natalie Max 🥰 pic.twitter.com/VzKW51ssKu

— Sterling is here 🎉 (@CFCFAMILY1) July 28, 2022
At the age of 35, she has a profitable business in Britain and likes to keep a low profile, including her social media profiles.
On the other hand, Tuchel was divorced from journalist Sissi after 13 years of relationship. The Sun explains that "they tried to avoid the separation but in the end there was no other way".
However, the same public reports that the former couple have properties worth millions of dollars. /Express newspaper/