The three projects that will be included in the 236 million dollar agreement with the USA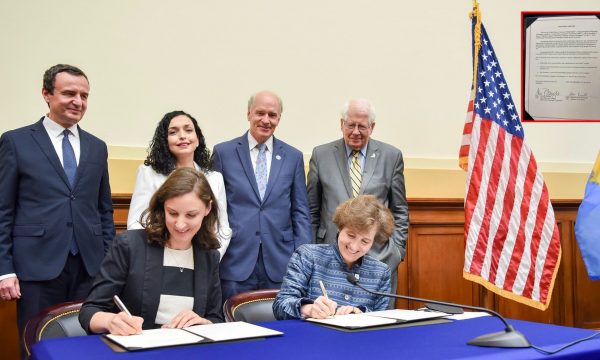 Kosovo, represented by the Minister of Economy, Artane Rizvanolli, signed the agreement with the United States in the American Congress, represented by the CEO of the Millennium Challenge Corporation, Alice Albright.
The Compact Program of this agreement, worth 236.7 million dollars, has been highly appreciated by the heads of state, President Vjosa Osmani and Prime Minister Albin Kurti.
The Prime Minister's Office, through a press release, has shown the three projects that will be included in the Compact Program, reports Rhewal.
"The Compact Program will include three projects: Energy reserves and arbitrage of 340 MWh, workforce development, with special emphasis on the inclusion of women in the energy sector, as well as the project of the American Development Catalyst Institution, which has in order to promote the financing of the private sector by the International Development Finance Corporation (DFC) of the United States in Kosovo", announces the OPM.
Kurti's office emphasizes that "the investments of the Compact Program will be owned by Kosovo".
This agreement is expected to be ratified today in the Assembly of Kosovo.