Russia bombs Ukraine from another country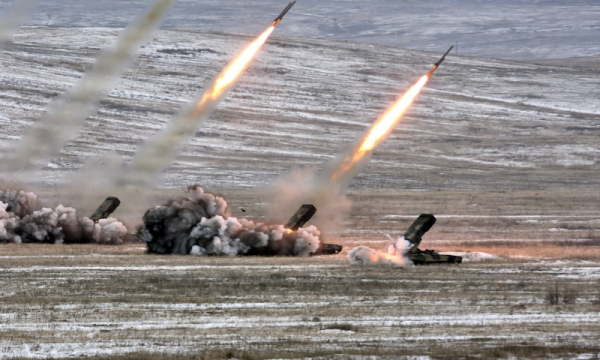 Ukraine's offensive to regain control over the occupied city of Kherson is at a good time. This is confirmed by several sources from the Western armies for the international media.
Kherson city's main bridge is now out of order after Kiev forces hit it with long-range missiles, weapons obtained from the United States of America.
British defense officials told the BBC that Ukraine has a clear plan to re-enter Kherson, the city west of the Dnipro River that was the first to fall into the hands of the Russian military after the war began.
On the other hand, Moscow continued with its plan to provide the residents of this city with Russian passports and delivered some of them.
So, another country seems to be involved in this war. The Ukrainian army announced that during Thursday morning, more than 20 rockets were launched from the territory of Belarus, 9 of which hit an area in the Chernihiv region. Explosions were also heard in the capital Kiev. Despite resistance from the Ukrainian military, Russian troops took control of the country's second-largest energy plant in what is being considered a minor tactical feat in Donetsk. /A2/