Osmani: The agreement with MCC, the biggest investment in decades for energy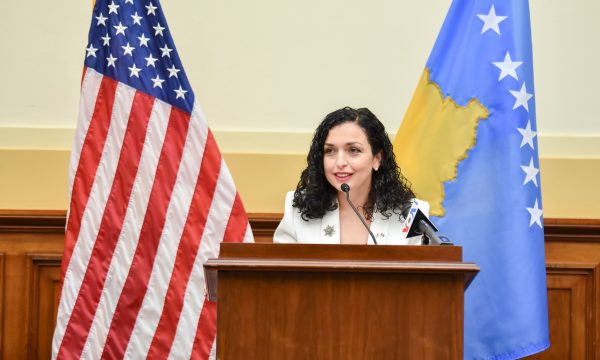 President Vjosa Osmani has said that the agreement signed with the Millennium Challenges Corporation is the biggest investment in the energy sector in several decades.
She said that this money, in addition to bringing investments in the field of energy, will also guarantee women key roles in this direction.
"In the US Congress, in the presence of a large number of friends of Kosovo, the signing ceremony of the agreement with the MCC for the Compact Program was held. This agreement, in the amount of 236.7 million dollars, constitutes the largest investment in the energy sector in Kosovo after several decades. These projects will contribute to guaranteeing the stability and flexibility of Kosovo's energy system as we prepare for the energy transition and greater integration of renewable energy sources. This investment will also guarantee an energy future where women will have a key role and will be active contributors in addressing future challenges in the field of energy", said Osmani.
She added that the signatures put by Kosovo and the American corporation in a million dollar agreement is proof of partnership.
"This agreement once again confirmed what is already known worldwide, the exceptional and unique partnership between the Republic of Kosovo and the United States of America. Thank you all for the outstanding work!".