Live: The first half ends, Drita – Antwerp 0-0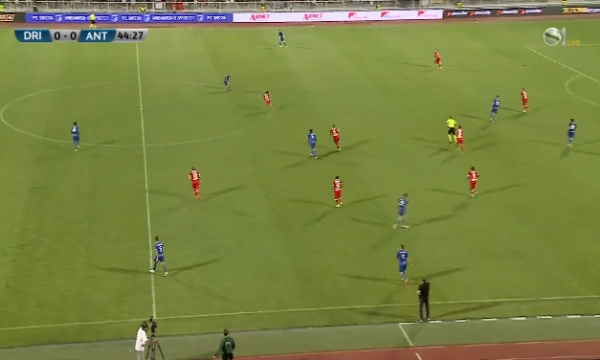 Drita started the match frantically where he took a risk in the first minute, but the ball hit by Bafti was deflected for a corner kick.
The light was better at times in the first half where Simonovski was very close to scoring a goal in the 16th minute of the match.
Antwerp were better in possession of the ball but they did not manage to risk Malok's goal enough.
Drita had four attempts to score a goal while Antwerp had seven. Out of four shots of Drita, two were inside the goal frame, while out of seven of Antwerp, four endangered goalkeeper Maloku.
The possession of the ball was 63 percent in favor of the guests and 37 percent in favor of the Kosovar team.
The end of the first half was without many chances, except for a quick exit by Krasniqi, but the Belgians were attentive and managed to avoid the danger.
So the first half ended with a score of 0-0, with Drita having the best chances to score. /Express newspaper/