Kurti from Washington after the meeting with Blinken: Relations with Serbia are not normal, we want normalization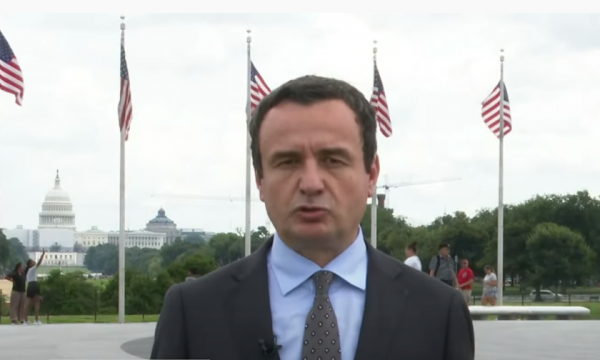 The Prime Minister of Kosovo, Albin Kurti, is still staying in Washington today, after signing the compact agreement with the MCC yesterday. During their stay, together with President Vjosa Osmani, they also met the Secretary of State, Antony Blinken.
Kurti, speaking for the Voice of America, said that the meeting with Blinken is a celebration of the good relations between Kosovo and the USA, which, according to him, are entering a new phase, also as a result of regional and global developments .
"With Secretary Blinken, we discussed that it is imperative to deepen our excellent relations with economic cooperation and increased trade exchange. Also, agriculture and defense are two areas where we want to increase cooperation. The meeting with Blinken was cordial, it is a celebration of our relations entering a new phase. American investment in Kosovo will continue to increase, the challenges in the region are increasing", said Kurti.
Kurti was also asked about the issue of dialogue with Serbia. He has said that he accepts that relations with Sebi are abnormal, which should be normalized through dialogue and a comprehensive agreement focused on mutual recognition.
"We have not denied the talks, but Kosovo should be a party and not a topic. At the same time, we recognize that relations with Serbia are not normal and we want normalization of relations. And normalization is done through dialogue, which is done through a legally binding agreement focused on mutual recognition. Here we have complete understanding with Secretary Blinken", he declared. /Express newspaper