Humolli gives an 'ultimatum' to VV, ready to switch to a new parliamentary group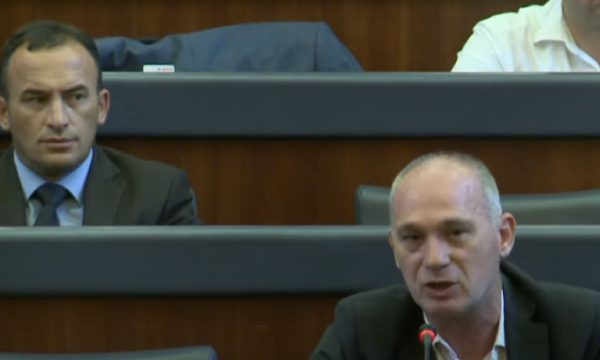 The MP of the Vetëvendosje movement, Fatmir Humolli, has spoken about the possibility of him leaving the parliamentary group he belongs to, for a new parliamentary group, after disagreements with the VV on the issue of veterans.
He said that joining the LDK is not an option, but expressed his willingness to become part of another parliamentary group if it is formed, if, according to him, the Kurti government's clumsiness continues.
"If the government's inability to fulfill electoral commitments continues, government changes must be made. For myself, without these changes, I cannot stay within the LVV group, as none of my personal requests are being fulfilled, for which I was included in the list of the Vetëvendosje Movement".
The deputy of VV said that there is dissatisfaction in all political subjects about the situation in which the country is. He says that if the approach does not change in two years, he would vote against this government.
"I have promised that for two years I will not vote against this government. After two years, if there are positive changes, I continue to support this majority. After two years (two years of government), if the government depends on my vote, it will be overthrown", stated Humolli on RTV Dukagjini. /Express newspaper