Haradinaj does not understand why Kurti is not raising salaries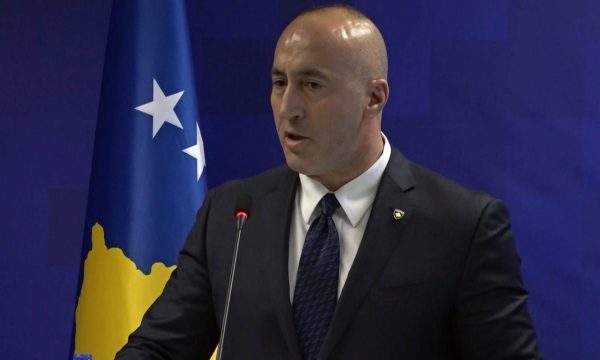 The chairman of AAK, Ramush Haradinaj, has accused the Kurti Government of having an agenda to work to the detriment of the state. Among Haradinaj's numerous criticisms of Prime Minister Albin Kurti was the failure to implement the Law on Wages.
"I made the Law on Wages, the Haradinaj Government made the Law on Wages, I took it to the parliament, there was a complaint in two or three articles, Kurti has been waiting for a week to write that law, he is ready , we have made it the law. This is a matter of anger, this man has a grudge against someone, he has a grudge against the VV, because the VV is half of the people who voted for this man, they are policemen, soldiers, officials, teachers, doctors, firefighters ".
"That man is against his own people, against the system, so what he had hatred against the flag, the anthem, he has now turned into hatred towards the people who now hold the state, tactically taking their money, I'm not saying give additional money, give based on the law that you have received ready", said Haradinaj.
Haradinaj said that by not increasing salaries, Kurti is stealing money from these categories.
"From September of last year until this September, the Government, in this case the Prime Minister, stole 5 thousand euros from the doctor, stole from him, put his hand in his pocket and took it from him. This is a really serious situation and I am surprised how the prime minister of this country does not increase the salary of his policeman, his teacher, because they are from this country", said Haradinaj.