Gashi says that the government falls in the fall / Little Albini: Don't talk about the fall of 2025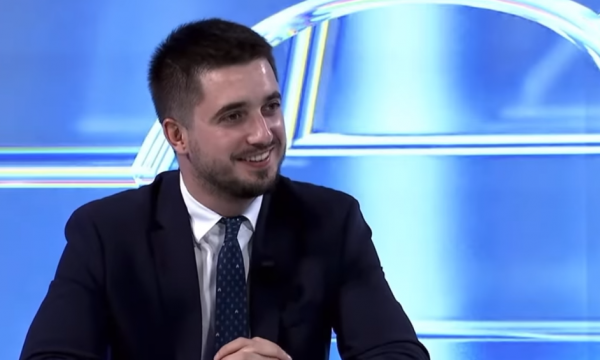 The deputy of the Vetëvendosje Movement, Gazmend Gjyshinica, has ironized a statement by the head of the GP of the LDK, Arben Gashi, who has warned that the Kurti Government will fall in the late autumn.
Gjyshinca, invited to a show on RTV Dukagjini, said that Gashi may have meant the fall of 2025.
"Don't mean the late fall of 2025," he said when asked.
Gjyshishnca has ripped off part of this answer and published it on his personal Facebook profile.
The head of the LDK Parliamentary Group, Arben Gashi, has said that in the late fall the Kurti 2 Government is expected to fall, as according to him, as a sign of dissatisfaction, eight members of the ruling coalition are expected to move to the LDK.
"There are indications, there are movements and interests, there are eight MPs who have expressed interest in joining the coalition", said Gashi. /Express newspaper