Fierce clash in the Assembly for the opposition referendum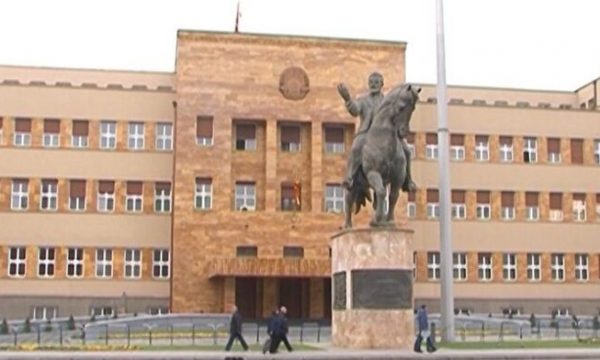 The fate of the referendum clashed with the government and the opposition in the session for MPs' questions.
VMRO-DPMNE legislators asked Prime Minister Dimitar Kovacevski to show why he is afraid of the voice of the people. Bojan Stojanovski accused the prime minister of making a decision to the detriment of 73 percent of the citizens, writes Alsat.
"Let's say you're right, this is a historic success, it won't happen again, it hasn't been experienced for years, the gates of heaven have opened, investments will come from the EU and the people will get richer, let's go to the referendum. Come to the referendum. Let's go out and let the people speak", said Bojan Stojanovski, MP of VMRO-DPMNE.
The Prime Minister, repeating the position that the state positions have been preserved, accused the opposition of lacking elementary culture. Kovacevski said that the opposition is working against the country's EU membership.
"A person can reach the heights of formal education, but if there are gaps in elementary home culture, even the highest institutions cannot help. Such a culture is not taught either in the Assembly or in front of the Assembly. Your request for a referendum is for internal party needs. What you did, you should put Apasiev here in the place of your coordinator Micevski. The policy you make is to protect the interests of third countries. This is the biggest damage that can happen to the citizens", said Dimitar Kovacevski, Prime Minister.
The opposition did not stay in the hall because, according to them, the prime minister does not answer the questions posed.
"We are not present here because we do not want to hear questions and answers prepared in advance on paper. For all the questions we asked, we did not get any concrete answers", emphasized Eli Panova, MP of VMRO-DPMNE.
There were not more than half of the Government cabinet in the hall, while only MPs from VMRO-DPMNE stood who had appeared for questions./ Alsat.mk