Blerta Deliu, Kurtit: Stop the jabs from America for the opposition, you are not prime minister of VV there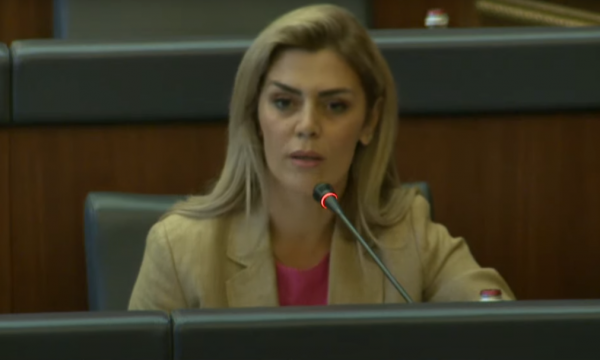 "I have to admit that I am saddened that it will happen so soon and Minister Rizvanolli and I will lose a rare case of support from the opposition. From our absence there, I am sure that they will also be sad", Prime Minister Albin Kurti said yesterday during the ceremony of signing the agreement with the MCC.
PDK deputy Blerta Deliu responded to this statement today, who said that the prime minister found time even from America to sting the opposition.
"I regret that the prime minister is not at this plenary session to see the support of all parliamentary groups for the MCC agreement. I'm saying this because surprisingly, yesterday at the signing of the agreement, he found a nail for the opposition, saying that he is feeling upset that he and Rizvanolli will not be in one of the rare sessions. Today I want to tell the Prime Minister that it is being proven that this opposition has not only supported projects that are in the interest of Kosovo, but only today this opposition has given support to two agreements".
Deliu said that Kurti should represent Kosovo abroad and not the party, Rhewal reports.
"The Prime Minister of Kosovo should know that in America he represents the Prime Minister of the Republic of Kosovo and not Vetevendosje. Therefore, Kosovo as a success story should be recognized not only in power but also in the opposition".
She also said that she wants to remind the deputies of Vetëvendosje that their party, as long as it was in the opposition, did not even support the stabilization-association agreement.