Arafat Muaremi demands the dismissal of the judge who ordered the raid in the Financial Police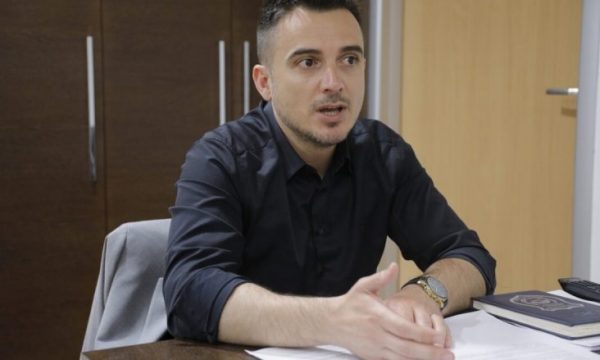 The director of the Financial Police, Arafat Muaremi, after the complaint against the prosecutor Vilma Ruskovska, has asked the public prosecutor, Ljubomir Joveski, to reconsider the raid that was carried out in the Financial Police by order of the Prosecution for Organized Crime and Corruption, and has also requested the dismissal of to the pre-trial judge from the Criminal Court, at whose request a control order was issued.
"The request for examining the responsibility of the judge is filed in the archive of the Judicial Council. In one of the next sessions of the council, a committee of three members will be formed by lot, which will prepare the report on whether the procedure for the judge will continue or be stopped. Since such cases are confidential, the Judicial Council cannot present more details at the moment", the Judicial Council told "Fokus".
After the control that was carried out at the Financial Police ten days ago, mutual accusations began between the Financial Police and the Prosecutor's Office for the Prosecution of Organized Crime. Muarem accuses of illegal raids and intentional damage to the reputation of the institution, while Ruskovska considers his complaint as pressure on the prosecution.
After checking the portals, the criminal charges brought against the director, Muaremi, for having opened fictitious investigations by anonymous applicants against some companies, up to criminal charges for abuse of official position, are constantly published.
At the moment, all these accusations have not been proven and the prosecutor's office does not officially announce the criminal charges, referring to the fact that the preliminary investigation is secret.