These are the two most powerful passports for travel in Europe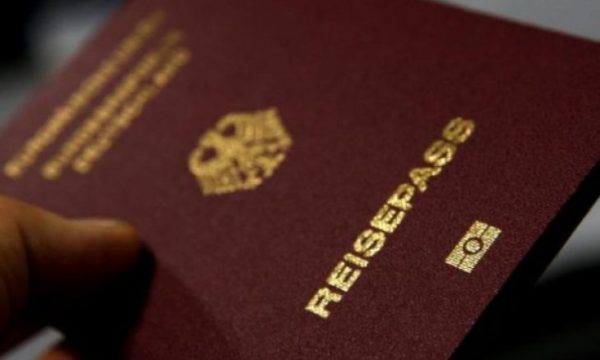 Germany and Spain are considered to have the most powerful passports in Europe in terms of the number of destinations that can be visited without a visa.
Such a ranking made through the latest report published by the Henley Passport Index, taking into account the data of the International Air Transport Association (IATA), revealed that both countries occupy the third place in this index, SchengenVisaInfo.com reports.
Passports of both countries can travel to 190 destinations without a visa.
Germany was previously ranked second on the Henley Passport Index, but has now moved to third, sharing third place with Spain.
However two countries require a visa to enter the 36 destinations below.
Oqeani: Nauru
Middle East: Syria, Yemen
Europe: Azerbaijan, Russia
Caribbean: Cuba
Asia: Afghanistan, China, Japan, Turkmenistan, Bhutan, India, North Korea,
Americans: Suriname
Africa: Algeria, Angola, Benin, Cameroon, Central African Republic, Chad, Congo, Democratic Republic of Congo, Republic of Congo, Ivory Coast, Djibouti, Equatorial Guinea, Eritrea, Ghana, Guinea, Kenya, Liberia, Libya, Mali , Nigeria , South Sudan, Sudan.
The latest changes to the Henley Passport Index reveal that Japan remains in first place, with its passports allowing holders to travel to 193 destinations visa-free.
At the same time, the second position is occupied by two non-European countries; Singapore and South Korea with 192 countries./Euronews.al