"There is strong history between us", Blinken conveys Biden's warm greetings to Osmani and Kurti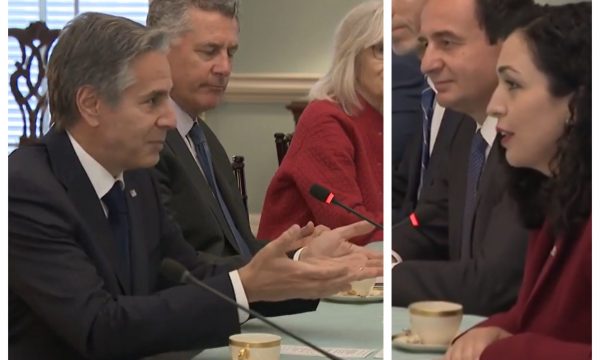 The US Department of State has published the video from the meeting of the Secretary of State, Antony Blinken, with the President of Kosovo, Vjosa Osmani and Prime Minister Albin Kurti.
In the introductory part of the meeting, which was made public, Blinken first conveyed to Osman and Kurt the warm greetings of the USA, Joe Biden, Express reports.
"Good afternoon everyone. Madam President, Prime Minister, it's wonderful to have you both here at the State Department and in the United States. Kosovo is a staunch partner of the United States, and I think that as you all know, there is a long and strong history between us, especially with President Biden, who sends you his warm greetings to both of you," he said. They blink.