The gang of Thai fraudsters is destroyed, one of them arrested in Tirana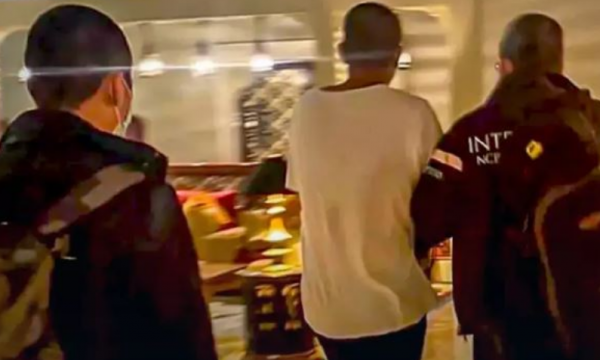 A person considered quite dangerous by the Thai authorities was recently extradited from Albania, after he was arrested in September last year in Tirana.
According to the Thai authorities, a gang of fraudsters who operated from different countries, starting from Tirana to Dubai, for call-centers, called their citizens and under the blackmail that their money turned out to be used for drug trafficking, they took several wealth.
The spokesperson of the General Prosecutor's office in Thailand, Prayuth Phetkhun, emphasized that on Wednesday the Thai citizen Tzu Yuan Kuo, who was arrested on September 27 last year in Tirana, was extradited from Albania.
Tzu Yuan Kuo is accused of defrauding citizens from Thailand, Malaysia and Japan through the VOPIP "voice over IP" network with several other people.
Several Thais have fallen victim to gang members, who disguised themselves as court officials, postal officials, police officers, Special Investigation Department officials, anti-money laundering officials, drug enforcement officers and central bank officials.
Prayut said the gang mainly tricked their victims into saying their bank accounts were stocked with drug money. The gangsters then demanded personal information from the victims, such as names, ID card numbers, credit card numbers, bank account numbers and the number on the back of their credit cards.
Gangsters would also trick their victims into getting them to transfer money.
Prayuth said the OAG had filed a criminal case against Kuo and alleged accomplices in absentia in 2018 before arrest warrants were issued against them by the Phra Khanong Court and Interpol. /abcnews.al/