The file of the ex-sigurim politician, Mediu: I hope it is not a political case, Doda: The names should be made public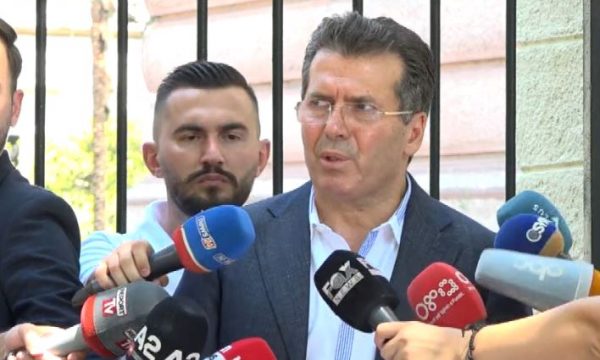 As the chairman of the "Alliance for Change" parliamentary group, Fatmir Mediu held a meeting with the speaker of the parliament Lindita Nikolla, where he announced that he was aware of the request of the Files Authority for some changes in the law on files in the country, after declaring that in the file turns out to be a former security associate, a senior politician. The media wished that this was not just a political case.
"I have evaluated and always evaluate seriously the work of the Files Authority because it has to do with something that is of value to Albanian society in transparency for every individual, but I stick to this position to discuss with colleagues from the group, with colleagues from the opposition who it is both a legal and a political approach in this particular case. I would hope and wish that it is not simply a political case, but that we have a fairer and clearer trial to restrain all those who were implicated during the time of the State Security to be part of the institutions and administration of the parliament in special way", said Mediu.
The Chairperson of the Democracy and Integration Parliamentary Group, Mesila Doda, was also present at the meeting. As he said that he was not familiar with the names included in the document, Doda said that the names should be made public while adding that it is necessary to change the law to take measures against these persons.
"We have not had the opportunity to change generations. Thank you for your patience. I believe that it is time to start a serious work, not only with the proposals brought by the authority. The names must be made public. They should come up with the names. I asked the Speaker of the Assembly. I was introduced to what we are familiar with the media. There were only initials. For the rest, we have to have a law that nan dan from the past" – said Doda.
/Express newspaper