The bridge that will transform travel in the Balkans is opened, the construction cost so many millions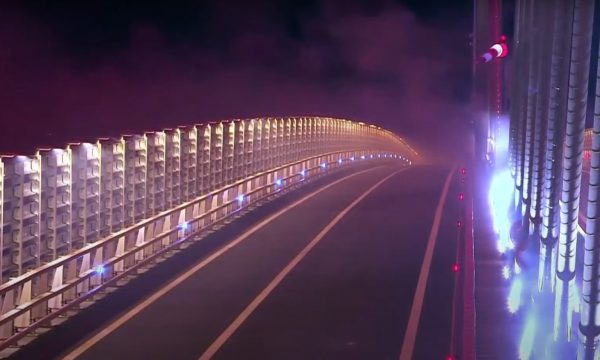 The bridge that connects the south of Croatia with the rest of the country was opened on Tuesday afternoon, which is now expected to become a symbol of the Croatian state.
A grand ceremony was held for the inauguration of the bridge, before Mate Rimac with his Nevera car described the first kilometers of the Peljeski bridge.
The president, Zoran Milanovic, was also present.
"Bridges are mainly the work of special people. The best of us gave our lives and our health. This bridge would not have been possible if a small number of good people had not defended the south of Croatia 30 years ago. This bridge reminds us of this", adding that "This bridge is for the benefit of all people, regardless of nation, social status, faith. I believe that we will strengthen our awareness", he said.
The bridge designed by architect Marjan Pippenbacher is 2440 meters long. It has a width of 22.2 meters, the greatest height above the sea is 62 meters, the total weight is 270 thousand tons. The bridge is designed to withstand earthquakes up to magnitude 7.5.
The entire project cost 525 million euros, of which 357 million euros were provided as a grant from the European Union.