The 31-year-old woman is kept in chains, the institutions react after the denunciation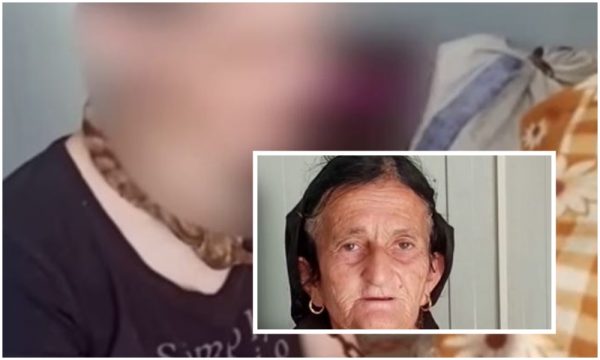 Local institutions woke up after the broadcast on ABC of the story of the 31-year-old mentally ill woman, who is kept in chains in Zheje i Kurbin. Her mother Marta Cacurri says that some officials went to her apartment.
It is paradoxical that they did not give him any solutions for the girl whom they visited. They only promised to build the house damaged by the earthquake.
"They from the municipality asked me what I want for sick children. I told him to increase my pay. She also came with me, who makes the border of sick children in Mamurras. Later, they came to me for the construction of Lezhe", said the Cacurri area.
Your house was demolished last evening. Two girls with children, who had gone to visit their mother and sister, slept in the container. While the mother and the other three girls slept in the yard.
As it seems from the pictures, the sick girl was chained to the bed.
"Even here outside, I believe that he ran away," added the mother.
For the 31-year-old, not only has she not been given help yet, but the officials had drawn attention to her speaking on ABC.
"They told me why did you call the journalists, you did this work, if it wasn't for you, nothing would have happened because I had made requests and the municipality did not move at all. When you came, the municipality came to you", said Cacurri.
Powerless to keep the sick daughter under control, as she is aggressive, the mother demands that the institutions help her, that the 31-year-old stay in a residential center or be treated in a hospital.
"For God's sake, I suffered a lot with him, when I didn't connect him. Throwing stones are taken, the oven is pulled with all the cables. I don't have heels anymore, she screams day and night, it would be better in the hospital, she does the treatment better, but I am not able to take her to the hospital, I am very tired", said the mother.
ABC was interested in the Social Service of the Lezhë District. We learned that they have sent a request to the Ministry of Health and Social Affairs, that the sick girl be sent to residential mental health centers or a psychiatric hospital.
So far, no measures have been taken and the 31-year-old continues to live chained./Abcnews.al/