Krasniqi: As PDK we are against Open Balkan, Enver Hoxhaj has given his personal opinion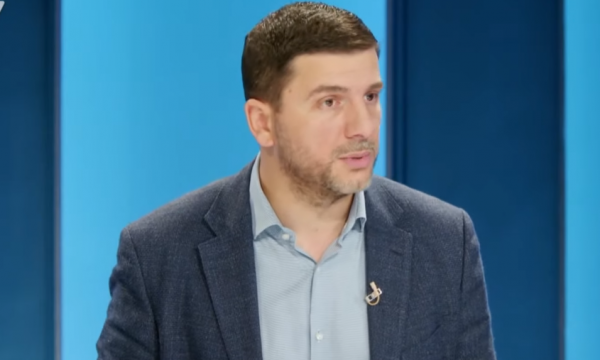 The chairman of the PDK, Memli Krasniqi, said in the Pressing show on T7 that his subject continues to be against the Open Balkan initiative. Enver Hoxhaj, who is part of this party, said that he is in favor of this initiative, while Ardian Kastrati stated that the attitude against this initiative should be looked at.
Krasniqi says that Hoxhaj has expressed his personal opinion regarding this initiative.
"I have heard Mr. Hoxhaj, but he has not discussed it with me and it is his personal opinion. It could be from his academic point of view. He was acting mayor before me. It could be the evolution of his attitude towards new developments. But PDK's attitude continues to be the same since it was named "minishengen", he says.
However, Krasniqi says that Kurti had to participate in the summits of this initiative and show his concerns.
"When the Washington Agreement was signed, we had two criticisms. One for Minishengen and the other for the feasibility for Lake Ujman. So until today, there are problems that have not been addressed to ensure that Kosovo can participate as an equal in the Open Balkans. So the problems must be balanced. The subject must be addressed, either by those who are in favor or by those who are against. Our position as a party is that regional cooperation is necessary and necessary. But even here there must be conditions. The first is equality. There should be equal treatment between states. There should also be clarity. What if the free trade agreement is signed. Does Serbia consider Kosovo as part of itself? No, there is ambiguity. There are big question marks. But I'm not in favor of this approach either. It was necessary to go to the meeting at the Ohrid Summit. It was necessary to go and ask some questions", he concluded. /Express newspaper/